15 Questions for your Wedding Photographer
15 Questions You Should Ask Your Wedding Photographer
---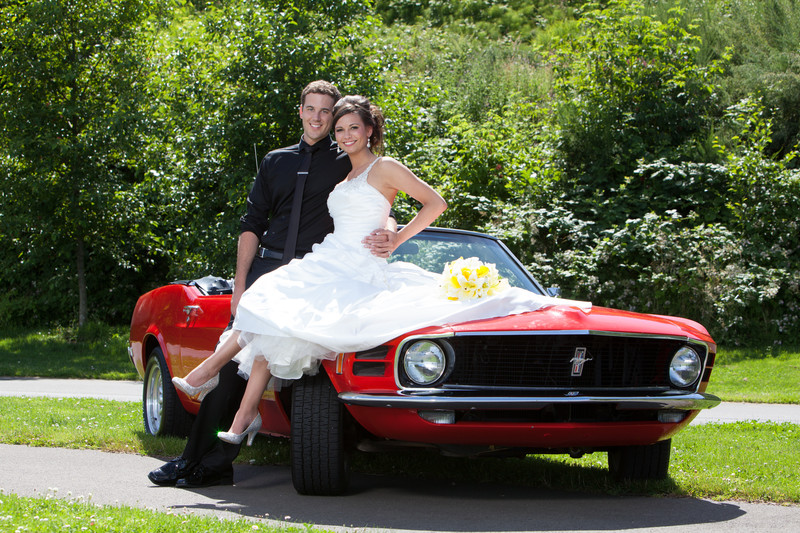 Lets face it. Hiring a wedding photographer in the Seattle area can be a daunting task, filled with many unknowns. I mean really, how often do we hire a professional wedding photographer? Regardless if you are hiring Events by Heather & Ryan or another photography team, we want you to view this list of questions you should ask any wedding photography studio you are interviewing with. These questions will help you ask the important questions that you may not think of, but are important nevertheless.
Hiring a wedding photographer is just as much an art as it is a science. There is no right or wrong answer when it comes to your hunch. You should not hire a studio based solely on a list. Moreover, you should pay careful attention to the photographer's personality and how he or she interacts with you. Personality is key. After all, if you are sitting in front of a photographer, you've already decided you like their work. The next question is, can you work with them?
---
1) What is your wedding photography style?
a. This is perhaps the most important question. Style dictates how your wedding photographer will approach your wedding. Styles such as traditional, classical, photojournalistic, or artistic mean something different to everybody. Make sure you know what you are looking for before you start interviewing. Many photographers consider themselves photojournalists, yet they haven't a clue as to the textbook definition of what a photojournalist photographer is.
Ask your wedding photographer what their style is, and ask them to describe how they came up with that answer. Have them walk you through a typical wedding scene and ask them how they would approach photographing you in it. What are their thoughts? How do they break apart the scene? What are elements they are looking for? These questions and more will help you determine whether the professional photographer you are going to hire will be able to deliver on what they promise.
2) How many weddings have you shot?
This is a great question. You are trying to qualify whether the professional you are looking to hire has the experience necessary to do a great job. Photographing a wedding as the sole professional photographer as opposed to a guest - they're two different things altogether. Typically when you ask this question, you should be looking for an answer that indicates the total number of weddings they've photographed as the main, sole professional photographer. Years is not a good indicator of experience since one photographer may have ten years of experience, but only work part time. This means a professional with ten years of experience may have fifty or so weddings under their belt. On the other hand, a professional with four years photographing fifty weddings a year would have four times the experience. Please review our article Choosing Your Wedding Photographer for a gauge on what we consider experienced.
At the time this article was written, Events by Heather & Ryan has over nine years of experience, and we've personally photographed over 400 weddings in that time frame as the main photographer.
3) How many weddings do you photograph each day; on the weekend.

Larger studios with multiple photographers may photograph more than one wedding a day (though each photographer only photographs one wedding). Smaller studios may photograph one wedding a weekend. Events by Heather & Ryan is somewhere in the middle. We are a husband and wife team, and we have four other photographers who work for our company. Typically we only book one wedding a day, but on busy weekend days during the summer, Heather & Ryan may split and work with another one of our main photographers. Though in keeping with our original goal, you will always have an owner at your wedding, whether that is Heather or Ryan. Having ownership interest at your wedding should give you confidence that we take every wedding we book seriously.
4) Can I see a wedding from start to finish?
When you are looking at a photographer's website, you are typically viewing their best work. If you are serious about booking a photographer, you should not be afraid to ask to see an entire wedding from start to finish. Look for consistency in the photographs. Keeping in mind, not all images will be the award winning images you find not their website, but is the coloring consistent? Are they in focus? Do they tell a story? And what is the story behind each picture?
Events by Heather & Ryan have portfolios from entire weddings available to show our potential clients during our meetings. We have consistent results and we aren't afraid to show you an entire wedding from start to finish...just ask.
5) Will you provide an agreement of the services provided? If so, can I get a copy?
There are many smaller studios that don't have an official agreement, or simply have you fill out a worksheet. This does nothing to protect you in the event there is a disagreement, and is a sign that a studio is not a professional studio. Agreements protect the client just as much as they protect the studio. Agreements outline pricing, terms, understandings and cancellation terms. It is best to hire a professional studio that provides you with a signed copy of your agreement.
Events by Heather & Ryan utilizes an online agreement, which you will have access to at all times. Once you electronically sign the agreement, you'll be given the option to save and print the agreement.
6) What happens if the photographer is sick or injured and can't make it to my wedding?
Whereas we can't predict illness, we can say that in nine years of photographing weddings, we've never missed a wedding due to illness. In the event we are too ill to photograph, we have a network of photographers we've contracted with with equal (or greater) skills than we have who are ready to step in and help out. We do have a back up plan in place in the event something happens to us.
7) Do you have professional liability insurance?
Professional wedding photographers should have their business properly insured. This insurance protects them, you, your guests and the venue in case of an accident. Policies cost less than $1k a year, so there is absolutely no excuse for not having a policy. And no, a photographer's renters or homeowners insurance policy won't provide coverage if something happens at your wedding (we've seen that before). Chances are, if a photographer doesn't have insurance, they are new to the industry or they aren't taking their business seriously.
Events by Heather & Ryan has general business equipment and liability insurance that provides coverage for us and peace of mind for you.
8) What kind of equipment do you use? Do you have backup gear?
Our studio uses the best camera equipment on the market. Our camera body, lighting and lenses are from Canon's professional line, utilizing the best technology out there. Check out a detailed list of our gear. While it isn't necessary to have the most expensive gear to do a good job, it is highly recommended that your photographer has at least the basic gear and like backups. Nothing would be worse than your photographer missing half of your wedding because a camera body broke, or a sense malfunctioned, or the lighting didn't work and they had to leave to get a spare.
This list is from the Canon line of camera's. Nikon has their own line as well.
Primary Camera: Canon EOS 5D Mark III or better
Backup Camera: Canon EOS 5D Mark II or 7D Mark II
Not Recommended for Wedding Use: Canon xxD (i.e. 70D, 60D, 50D, etc), or the Canon Rebel Series.
Lenses: Canon L Series Lenses. At the very least, lenses with at least a 2.8 aperture or faster. You can denote this with the distinctive "red ring" around the lens. Canon lenses with the gold or silver ring are lower, more consumer quality lenses, and the clarity isn't the same as on the L series glass.
On Camera Lighting: Canon Speedlite 580EX or 600EXII. The pop up flash is not recommended.
Off Camera Lighting: Canon 600 EX II with remote triggers. We do not recommend the Pocket Wizard or Radio Popper systems as we have noticed a lack of consistency with their use. There are known issues between Pocket Wizard and the 580EX series of flashes.
9) If my wedding last longer than scheduled, will you stay? Is there an extra charge?
Knowing your photography studio's extra hours coverage policy is critical. The last thing you want is an additional bill from your wedding photographer for $800 before they release the pictures to you. Even worse, you won't want your photographer to pack up and leave when there are still pictures to be taken. On that note, we will say that wedding photography is very labor intensive. We did a 6 month study using the Fitbit technology and found that on an average wedding day, we walked over 20,000 steps and burned an additional 1,500 calories than on on wedding days. That is to say, weddings are a great workout. We typically contract for full wedding & reception coverage, which is defined as eight consecutive hours. Doing wedding for over 9 years, we've found that for the average wedding, this is enough time. However, if you have a wedding that lasts longer than eight hours, we can opt for additional coverage. We are very good at identifying the need for additional coverage during our pre wedding consultation. Typically when we show up the day of your wedding, we already know if additional coverage will be required. That is to say, we won't surprise you at the end of the wedding with an additional bill. But in the event things run longer than expected, we won't leave until you do your bouquet & garter toss (which is typically the last of the formal events), even if you run over our contracted coverage.
10) How long in advance is it recommended that I book you?
Our studio typically books out 12 to 18 months in advance, depending on the date. If you are getting married on a Friday in December, you are usually safe booking us less than 3 months out. Yet, a Saturday in June thru September typically books out more than a year in advance. When you decide on a studio, make sure you find out the photographer's reservation policy to ensure you are indeed booking a date. The last thing you want is to think you reserved a date to later find out that the date was not reserved. Typically a signed agreement and a retainer fee are required to secure a date.
11) What information do you need from me before my wedding day?
Preparation is paramount. Some studios book you, then the next time you see them is when they show up on your wedding day. For us, the experience is more personal. We like getting to know our clients during the months leading up to their wedding day. Once you book our studio, we will send out a series of questionnaires that give us direction as to what you are looking for with your wedding photography. You will have access to this online document the day you book our studio, and you can go back and edit it at any time between the time you book us and your wedding day. The week before your wedding, we will have a short consultation to go over the timeline. We will also address any questions you have at that point. That way when we show up on your wedding day, we are prepared.
12) Will you color correct my images?
Since color correction is basic post production, we will perform it on every image. We do basic color correction on every image we give you, which includes adjusting / correcting white balance, exposure, highlights and shadows. We will correct skin tones as well so your pictures look natural.
Be weary of the photographers who don't color correct, or only color correct a few images. It is our goal to give you a professional product, and every image is designed to be of professional caliber.
13) Can I give you a list of specific shots we would like?
Absolutely. One thing we believe is our client is the pulse of the market. Be weary of a photographer who has their own work process defined and is not open to suggestion. Every wedding is different and you can't approach every wedding the same. If you want a picture, we will do our best to get it for you. In all fairness, there are many factors that go into getting a great shot, and not all those elements may be present at your particular wedding. For example, if you want a shot of a bride and groom walking romantically on the beach, but you are getting married at a country club, that shot may be hard to get. In cases like that, we will improvise using the environment we are in. We welcome and encourage you to add us to your Pinterest board. When we see what you want, it gives us direction on what you are looking for with your wedding photo's, and nothing is more fun that being creative with a bride and groom on their wedding day.
14) What will you wear to my wedding?
We dress appropriately. After all, we are a big part of your day. We've seen weddings where the photographer wore shorts, t-shirts, low cut tops, and jeans with holes in them. It is important that your wedding photographer blend in as much as possible, yet they are working in a labor intensive environment, so they need to be comfortable as well. We typically wear black and kaki colored clothing as to not stand out.
15) How long after our wedding will it take for the images to be ready?
Each wedding photography studio differs in this area. Depending on their post production process, some may take a few days (if they don't color correct). Some studios may not have an efficient post production process, in which case you may be waiting 8 to 12 weeks or longer for your proofs. This wait can be longer if you are working with a part time studio (a photographer who also has a day job during the week). In those cases, we've hear of a range running up to 6 months on the other end.
Being a full time studio, we are able to devote our time to getting you the wedding images within 1 to 2 weeks after your wedding. This process includes full color correction (as described above). In cases where our brides have a very large wedding, or opt for additional coverage, processing may take up to one week longer. If that is the case, we will let you know.