Choosing Your Wedding Photographer
How Do I Find The Right Wedding Photographer?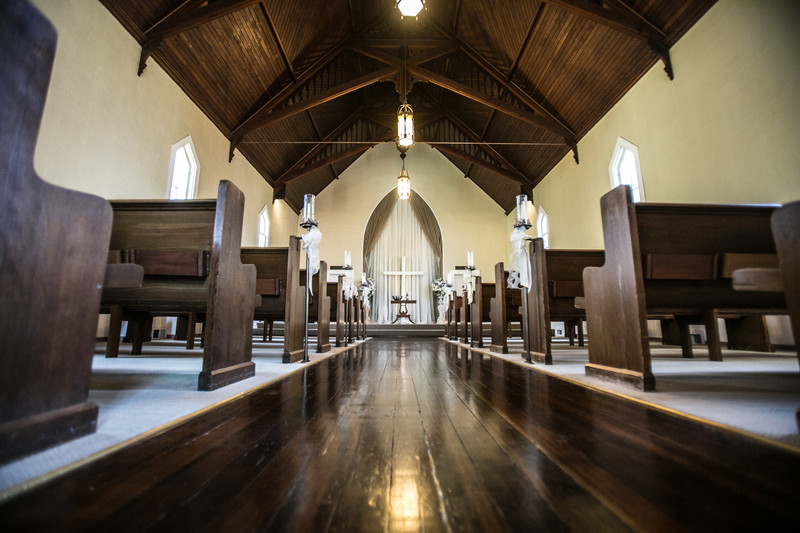 Belle Chapel, Snohomish, Washington
Embarking on the task of finding the best Seattle wedding photographer to cover your wedding can be a daunting challenge. Hundreds of studios to choose from, differing personalities and a vast expanse of never-ending portfolios make the task that much harder. One thing we've learned since we started our business is taking great wedding pictures involves so much more than having a nice camera and lens and taking tens of thousands of photos just to make sure we didn't miss anything.

We've written this handy guide to cover the attributes you should look for when selecting your wedding photographer. We cover several areas that the ideal photographer should possess in order to do the best job for you. These are areas that you need to pay attention to during your meetings and conversations with professional photographers because they are not things that you can determine simply by asking a question.
We invite you to read this section before you start meeting with the wedding photographers on your short list.
Artistic-Creative-Technical
Blending artistic and creativity with technical expertise is challenging. These traits are opposite, with technical relying on a more linear approach versus the creative and artistic personality relying on creativity and being able to think in abstract terms. How many people do you know of who can blend technical expertise with artistic creativity?
Your professional photographer should be able to think outside the box. No two weddings are alike, yet your wedding photographer should have an artistic and creative approach. Your ideal photographer will be able to look beyond the scene in front of him or her. Taking a dismal subject and making great pictures from it takes experience, one of which your ideal photographer should possess.

When combined, you wedding photographer, armed with a great camera and the knowledge of how to dive into the more advanced features of the camera and lighting, will be able to create beautiful, artistic images with a nice blend of creativity while at the same time having the image properly lit and exposed. After all, the wedding photographer is not only there to take photos; they are there to create beautiful images.
Personality
As important as the photographer's artistic and technical skills are the wedding photographers interpersonal and communication skills. Read their prior reviews. Find out how well do they get along their clients as well as the guests at past weddings they've photographed? Are they outgoing, personable, charismatic, professional, and honest?
Unlike the vendors at your wedding, you are going to be spending a full day with your photographer on the most important day of your life. A wedding photographer with a personality that matches (and not clashes) with your own personality is essential getting the best wedding images. A large part of getting great images on your wedding day involves effective and positive communication between you and your photographer. If you don't get along or agree with your wedding photographer's suggestions, it will definitely show in your wedding images.
Experience .. Full Time or Part Time Hobby
Once you get past the artistic, technical and personality question, you should ask yourself about experience. Is the professional wedding photographer actually a professional photographer, or is this their "weekend gig"? Many professional photographers work other full time jobs and photograph weddings to supplement their income. The question to ask yourself here is what happens at 10:30am on Tuesday when you have a question? Do you have to wait until the evening to get a response? Or, what if you want to meet up with your wedding photographer to discuss the details at 1:00pm on a Thursday? Or how about an engagement session at 11:00am on a Wednesday?
How many weddings has this particular wedding photographer shot during their career, and how many weddings does this particular photographer shot during a year.
Per Year:
Under 20 - Hobbiest or Just Starting Out / Portfolio Building
20 - 40 - Part Time
Over 40 - Full Time Professional
Lifetime:
Under 100 - Inexperienced
100 - 200 - Amateur
200 - 300 - Knowledgable
300 - 400 - Experienced
Over 400 - Professional
This isn't to say that you won't find a great photographer who is hard working and dedicated, but has less than the desired number of weddings under their belt. They are out there. In cases where you have concerns about their experience, ask to set up a meeting where you can take a look and an entire set of images from a wedding they photographed (as opposed to just a random sample from their portfolio).
Quality versus Quantity
When looking at different photography studios, it's easy to get caught up in quantity versus quality. Stay focuses on the overall quality of the photographer's portfolio versus the quantity of what they are providing. Many add-ons, such as wedding albums, fine art prints and more can be added on after the wedding. In fact, we have clients who come back to us over five years after their wedding to order their album. The general rule is you can always buy the products later, but you can't change the quality of the wedding photography. That's why it's important to pay careful attention to the quality of the photography versus how much can you get for a certain price.
Our packages are all inclusive, and we provide full wedding and reception coverage for one set price, and our pricing is designed to be affordable for those who want high quality wedding photography.
Having Multiple Photographers is Key
You may ask yourself, "What is the benefit to having more than one photographer?" That question is easily answered.

If you look at your wedding, there are many things happening, and they're happening at different locations. There is a lot to focus on, and a lot of things happen simultaneously. The bride is getting ready with her bridesmaids, while the groomsmen are having fun getting ready in their location. The venue is untouched, and the tables look perfect. The ceremony site is fresh. Typically these things happen around the same time, so it is important to have multiple photographers in order to capture the events of your wedding day at their opportune times.
Even the best photographers can't be in all places at once. Multiple photographers allow us to be in multiple locations during the best time. We have a well thought out methodology to handle the complexities of the wedding day. One photographer focuses on the bride while the other one may focus on the groom, or the venue as it is set up. During formals, one photographers takes pictures and ensures the lighting is optimal while the other photographer helps compose the image, making sure everybody is at the right place at the right time. Other times during the reception, one of us is photographing the dance floor while the other is photographing the guests in a more casual manner. Either way, you will benefit tremendously with having multiple photographers.
Two photographers is best for wedding sizes up to 200 people. If you are having an event with more than 200 people, we can provide a third photographer.