Tips for Getting the Best Wedding Photographs
Tips For Getting The Best Wedding Photographs
---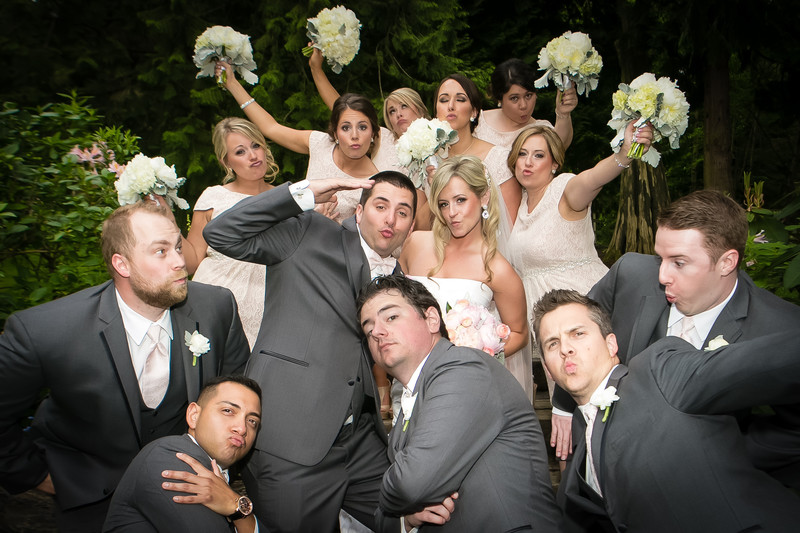 Seattle is a great place to get married. From the majestic views of the Puget Sound to the Olympic and Cascade mountains, Evergreen forests and beautiful mountains. There's no better place to get married. When you hire us as your wedding photographer, you are trusting us with the most important aspect of your wedding day. A tremendous amount of responsibility falls on the wedding photographer, and there is a considerable amount of time and preparation that goes into photographing a wedding.With over 9+ years of experience, we've experienced quite a few weddings everything goes according to plan with us producing the most amazing photographs.At the same time, there are a select few weddings where we are pulling our hair out just trying to get one or two great shots.Luckily over the past few years, we've become very experienced and knowledgeable in identifying the causes that have led to negative and frustrating experiences.As a result, we've written out a few suggestions to our clients that should be considered when you plan your wedding day from a photography perspective.
---
Suggestion #1: Consider photography when planning your wedding day timeline.
Planning a wedding is more than hiring vendors and inviting your family and friends to a celebration. Along with hiring the right people, you charged with putting together a fun timeline, deciding when things will happen and how you want them to happen. And we assume you are hiring a professional photographer because you not only want to catalog your wedding day, but you want to relive the emotion through the images that are produced. Along with hiring a professional, you want to be able to relinquish some power to them by allowing them to help choreograph your day based on your dreams and their experience. After all, when your wedding day is over, the cake is eaten, the dancing is finished and the event staff is tearing down your decorations, preparing for the next wedding, your wedding images live on. It is for that reason you should carefully consider your timeline. You should also consult with your photographer as well to gather their input. Your wedding photographer is an important player in how you plan your wedding day, and their experience and input will go a long way to creating a timeline that is viable for everybody.

Whenever we talk with potential clients about their wedding, we like to get around to discussing the timing of their wedding with them. It is our job as a professional wedding photographer to ask questions to ensure sure our client knows any and all potential impacts related to the decisions they make with regards to timing. Sometimes in the course of planning your wedding, you may want to do something special that involves resources, such as transporting people from one place to another, or utilizing a location that may not be accessible during the time you'll need it.
Here are a few examples of timelines that were made without consulting with the photographer - and their results.
We had a bride plan on taking sunset photographs at Pikes Place Market. Her ceremony was at 6:30pm at a location 45 minutes away from Pikes Place Market, so the absolute earliest arrival time would be 8:00pm. On her particular wedding day, sunset was at 6:48pm. Needless to say, our studio was not able to get the sunset shot at Pikes Place Market since they were in the middle of their wedding ceremony during sunset.
A bride & groom wanted to take their wedding party to Kerry Park for photographs. They did not plan for the logistics of transporting six bridesmaids, six groomsmen, three flower girls and 6 attendants to the location, or the fact there was a Seahawks game on the day of their wedding. By the time all this was figured out on the day of, their timeline only allowed for 5 minutes of photographing at this iconic Seattle viewpoint.
A bride suddenly changed her plans (the day of the wedding) to photograph her family and wedding party at a Seattle public park. She did not realize that Seattle Parks and Recreation requires a permit for photography at the public park, so the bride was disappointed that the park location could not be used for photographing (there was another event going on at the park at the time). This is a rule that not a lot of couples are familiar with, but our studio is.
---
Suggestion #2: Consider doing a First Look to save time and for more enjoyment at your reception.
Did you know...



In traditional times, the bride and groom did not see each other until the bride walks down the aisle. This tradition bases its roots to arranged marriages. During times when arranged marriages were customary, weddings were more of a business deal between two families.When a bride was chosen for a man, it was a big deal for both families.The father would be pleased to have his daughter marry a man from a well to do family.You can imagine the fear that would bestow them if the bride was found to be unattractive, and the groom subsequently called off the wedding.And that veil the bride wears?Its original purpose was also to keep the groom from seeing the bride's face until the last possible minute, when it would be too late to back out of the transaction.Although arranged marriages are no longer customary (though they still happen in some parts of the world), many believe in tradition.And some couples believe by waiting, the day is that much more memorable and exciting.




---
Our studio will do the absolute best job for you, no matter what decision you choose.After all, it is your wedding day and our job is to capture it memorably. But there are some things to be said for staging a "first look" before the ceremony, and there are timing advantages to be had if you want to maximize the time at your ceremony.
You get a chance to connect with one another before the craziness of the day takes over.
If you don't see each other until the ceremony, you likely won't get a chance to talk with the most important person in your life on your wedding day. You'll see each other during the ceremony, say your vows, then you'll be swept away by the joy and love of your family and friends for the remainder of the day. On the other hand, if you see each other before the ceremony, you are able to have a private moment where you see each other for the first time while you are alone. The timing of your emotions is totally within your control.You are able to react to one another verbally and much more openly because you aren't standing in front of everyone you know. We love this part of the day.We are able to capture the most amazing show of emotions during this time.
Your stress and anxiety are dissolved before the ceremony.
We've photographed a number of weddings where both the bride and groom experience anxiety along with the joy.The time, the planning and preparation that have gone into this day…and it's finally here.Some have a tendency to be nervous. But once the bride & groom get to look at each other, hug and connect on how the day is going, any stress that they were experiencing completely dissolves. From that point on in the day, they are completely themselves and at ease. It's like something magical happens at the time they see each other for the first time.
Portrait Schedule with First Look vs. Ceremony Look
By opting for a first look, you can see each other before the ceremony.This gives us the ability to get all the formal portraits out of the way before the ceremony, leaving you free to mingle with your guests immediately after the ceremony and throughout the reception while enjoying a cocktail.On the other hand, if you wait until the ceremony, the formal portraits will have to be done after the wedding ceremony.Here are examples of timelines for each scenario.

Bride & Groom with First Look
2 to 3 hours before ceremony - Bride & Groom see each other for the first time and take portraits along together.
1.5 to 2 hours before ceremony - Portraits with bridal party
1 to 1.5 hours before ceremony - Portraits with family
.5 to 1 hour before ceremony - Fun bridal party shots
0 to .5 hour before ceremony - Completely finished with portraits. Bride & Groom can relax and freshen up before the ceremony.
Bride & Groom with Traditional Ceremony
1.5 to 1 hours before ceremony - Portraits with bride & bridesmaids
1 to .5 hours before ceremony - Portraits with groom & groomsmen
.5 to 0 hours before ceremony - Temporarily finished with portraits as guests begin to arrive - giving you time to go inside and freshen up.
Ceremony
0 to .75 hours after ceremony - Portraits with families
.75 to 1.25 hours after ceremony - Portraits with bridal party
1.25 to 2 hours after ceremony - Portraits with Bride & Groom alone
* note, these times are not consecutive, as we can break up each of the portrait sessions. But referring to the example above, if you are having a traditional ceremony versus a first look, it may take up to 2 hours from your time at the reception to get the pictures we could not get before the ceremony.
---
Suggestion #3: Trust us...we're going to do a great job for you.
When you hire a professional wedding photographer, you're hiring based on their experience and trust. We understand on your wedding day it may be hard to relinquish control over your day to a vendor since with outcomes, there are no guarantees. But know this. We have over 9 years of experience. We have photographed over 400 weddings, ranging from small 25 guest weddings at a home to a 300+ wedding taking place at a grand ballroom with family members and friends flying in from all over the world. And between our wedding and portrait business, we've had thousands of people trust us to do the best job for them. With that said, if you trust us and let us do the best job for you, we will deliver stunning, award winning photographs to you of your wedding day.