Destination Wedding Photography
---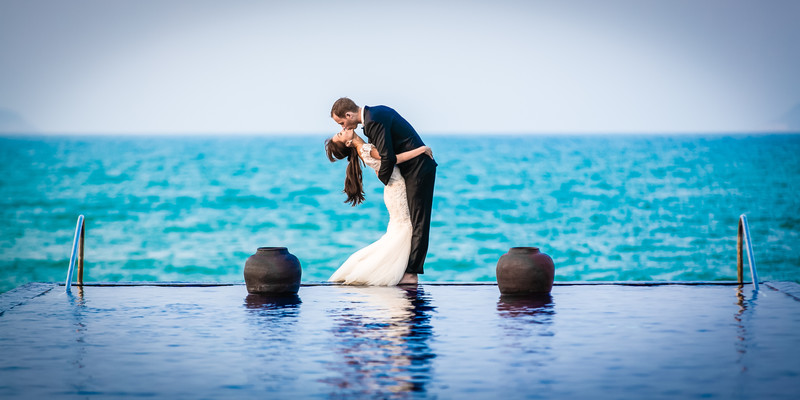 Events by Heather & Ryan covers weddings and events anywhere in the world, from Las Vegas to London, Vietnam and beyond.

Wedding photography is the one aspect of any wedding that recognizes that there are no "do overs". You will only get married once – and there is only one chance to get it right. One thing most brides & grooms don't realize is you are not limited to the pool of photographers at your destination location. It is becoming a trend to bring in a photographer from a location from where you are from, whether that is Seattle or anywhere in the northwest.

Since there is more to destination wedding photography than local weddings, make sure the photographer you hire is experienced in destination management, organization and flow. Ideally, your destination photographer will bring in a wealth of experience to your wedding from a planning and workflow perspective.



All of our destination wedding photography packages include travel fee's, so there are no surprises.


Hiring Events by Heather & Ryan to photograph your wedding in Seattle or at your perfect destination wedding location is easier than you think. Our studio has over ten years of experience with destination wedding photography.
Our destination wedding packages are all inclusive. Our fee includes all travel and accommodations, onsite time and post-production services. Complete coverage surrounding the events of your wedding are covered over a two to three day period, such as rehearsal, rehearsal dinner, the wedding day and brunch. Get the benefit of having every event documented, not just the wedding day. After your wedding, you will receive priority treatment as for post production processing. In fact, most images from our destination collections are available within 2 to 3 weeks following your big day.

Our studio has experience photographing around the United States in Dallas, Las Vegas, San Diego, Los Angeles, the Oregon Coast, Minneapolis, Boston and Hawaii. We also have extensive international exprience photographing weddings in the UK and the rest of Europe, Sydney – Australia, Hoi An and Saigon, Vietnam, and Cabo San Lucas, Mexico.



Our destination packages are all inclusive and include:

•Complete weekend coverage of all your wedding events at your destination.

•Local Seattle coverage and consultation for you pre wedding activities.

•One flat rate including all travel expenses.

•Destination wedding weekend coverage include: rehearsal, rehearsal dinner, wedding day and brunch.

•Wedding images/gallery delivered within 2 to 3 weeks after your wedding

•Extensive Album package selection for your wedding images


Destination collections start at just $4,195, depending on location. Inquire with our studio for more information.
---
Contact Us for more information on how we can be a part of your worldwide destination wedding.